On June 15, 2020, Yamashita Materials celebrated the 55th anniversary of its founding. 2020 was expected to be a year of many bright spots in Japan with the hosting of the Olympic and Paralympic Games, but unfortunately, the Corona disaster, a situation we have never experienced before, hit. However, unfortunately, the Corona disaster, a situation we had never experienced before, forced many changes in society, and the business environment changed at a tremendous pace.
Under these circumstances, we will continue to respond to changes in the business environment with agility and flexibility in order to continue to be a good partner to our customers, supporting the electronics industry that continues to evolve and enrich society.
We will never say "no" to a challenge, no matter how difficult. We will never stop making efforts and taking on challenges every day, and we will realize the "shape" that developers want to create with our craftsmanship, management technology, and speed.
Yamashita Materials will continue to be a manufacturer that provides the world's best FPCs.
President  Hiroki Yamashita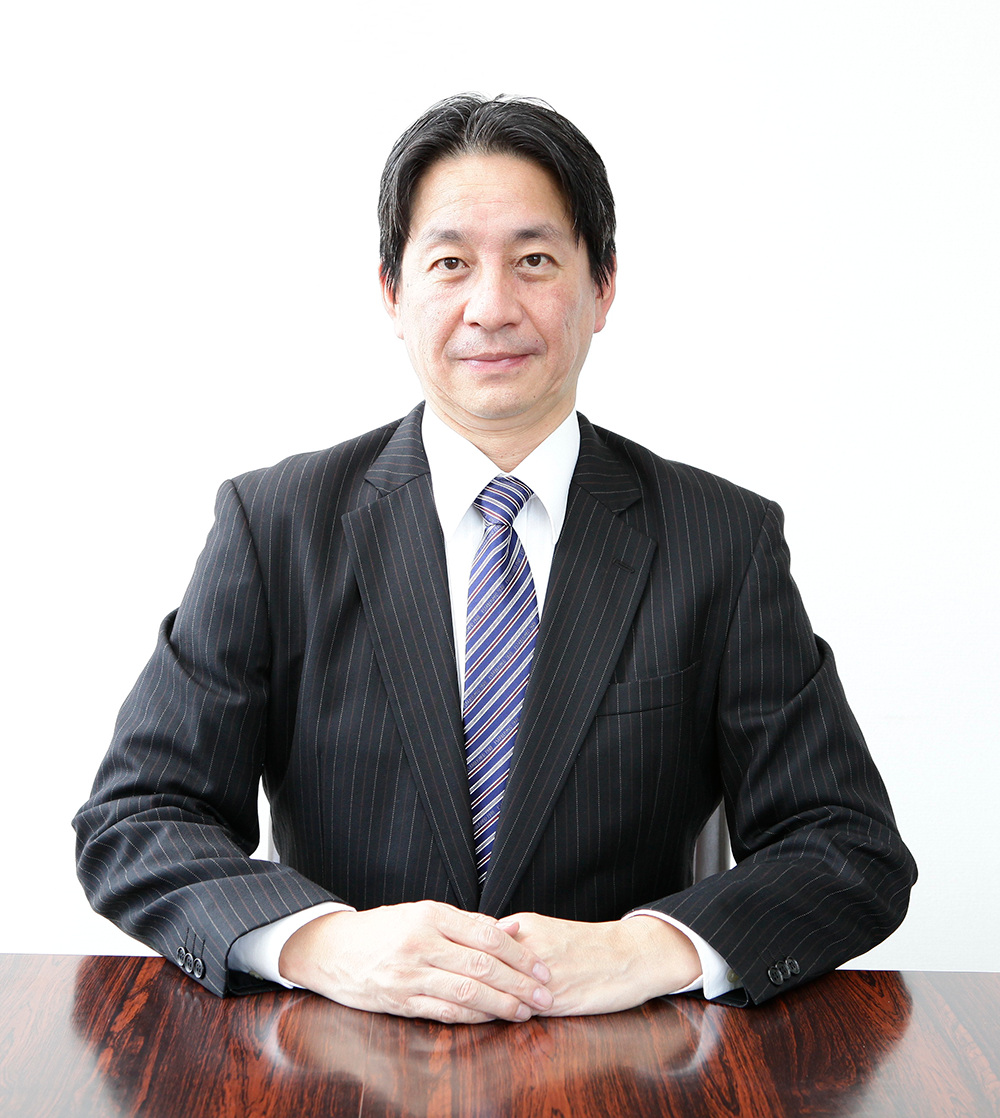 Outline of Yamashita Materials
| | |
| --- | --- |
| Company Name | YAMASHITA MATERIALS CORPORATION |
| Establishment | June 15, 1965. |
| Representative | President Hiroki Yamashita |
| Capital | 250 million yen |
| Sales | 2.16 billion yen 2020 results |
Affiliated Companies
Yamashita Electric Co., Ltd.
http://www.yamashita-denki.co.jp/
YAMASHITA SYSTEMS CORP
http://www.misnet.co.jp/
Business Locations
Shinagawa Headquarters
5-13, Minamishinagawa 3-chome, Shinagawa-ku, Tokyo 140-0004, Japan
TEL:+81-3-3474-0611
Circuitec Office
1-44-12 Komatsubara, Zama-shi, Kanagawa 252-0002, Japan
For inquiries about FPC, please contact【+81-46-251-3722】
[Products] FPCs: High-mix low-volume production, multilayer FPCs, cable FPCs (YFC cables), Big Elec (thick copper high-current FPCs), pattern design, FPC component mounting, substrate material evaluation, copper-clad laminates, heat dissipation resists, etc.
History
1936

Yamashita Electric Insulating Company (now Yamashita Electric Co., Ltd.) established. Started processing of insulation materials.

1959

Start manufacturing printed wiring boards

1965

Spun off the Merchandise Division and established Yamashita Trading Co.

1972

Spun off the Circuit Division and established Yamashita Chemical Co.

1974

Started manufacturing flexible printed circuit boards.

1989

Yamashita Kako Co., Ltd. changed its name to Yamashita Circuitec Co.

1995

Obtained ISO 9001 certification

2000

Obtained ISO 14001 certification

2003

Yamashita Trading Co., Ltd. and Yamashita Circuitec Co., Ltd. merged, and Yamashita Materials Co.

2007

Business Continuity Plan (BCP) development

2013

High-frequency FPCs with high-temperature durability and electromagnetic shielding properties recognized as "Kanagawa Standard

2020

Big Elec License Acquisition License No.: 6679082

2020

Decision on the Promotion of Industry-University Joint Venture

2021

Abolished the company system, and the MC Company and Circuitec Company were renamed the Shinagawa Head Office and Circuitec Office, respectively.
Quality policy
We consider customer satisfaction to be of the utmost importance in the business areas of design, printed wiring boards and mounting, and provide the world's best components and services that exceed customer expectations.
In order to improve quality from the standpoint of our customers, we will implement the following activities.

1. promote activities to "know all about the customer".
2. to improve customer satisfaction by strengthening our sales force and making optimal proposals through company-wide cooperation.
3. to establish the technology to manufacture the world's best parts through continuous improvement activities and human resource development.
In the implementation of the quality policy, the following shall be carried out.

1.Conform to the requirements of ISO 9001 and continuously improve the effectiveness of the quality management system.
2. set quality objectives for each fiscal year and implement them in all departments. Review the results of implementation.
3. meet applicable requirements, including laws and regulations.
4. The quality policy shall be posted in appropriate places within the company and education shall be provided to ensure that it is understood and applied.
The quality policy will be posted in appropriate locations within the company, and training will be provided to ensure that it is understood and applied. The policy will also be made available to relevant stakeholders as necessary.
November 25, 2019
Yamashita Material Co.,Ltd.
Hiroki Yamashita, President and Representative Director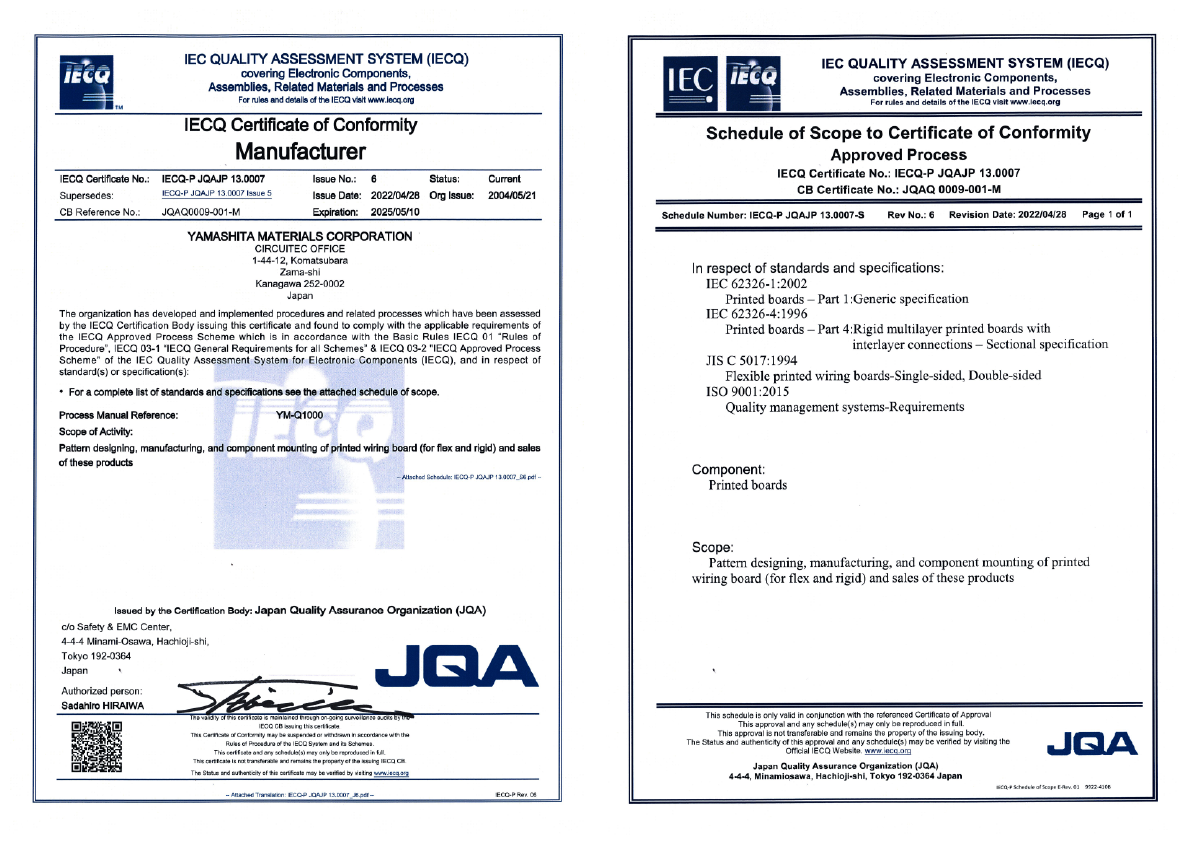 Environmental Efforts
"Yamashita Materials aims to be a unique company that contributes to society by providing the best materials with consideration for environmental conservation." Based on this management philosophy, we have established our environmental philosophy and environmental policy, and the entire company is working together to promote activities that take the global environment into consideration.
Environmental principle
Yamashita Materials recognizes that the preservation of the global environment is a top priority issue, and in accordance with our corporate motto, "Trust," we will give consideration to environmental preservation in all aspects of our corporate activities, respect the workings of nature, and work together with all employees to create a prosperous society.
Environmental Policy
1. set and achieve environmental goals to minimize the environmental impact of our business activities as much as possible. 2.
Through the activities of our environmental management system, we will prevent pollution, promote the sustainable use of resources, and work to mitigate climate change. 3.
We will comply with applicable legal requirements and agreed-upon customer requirements related to our company. 4.
4. continuously improve our environmental management system in order to enhance our environmental performance.
November 25, 2019
Yamashita Material Co.
Hiroki Yamashita, President and Representative Director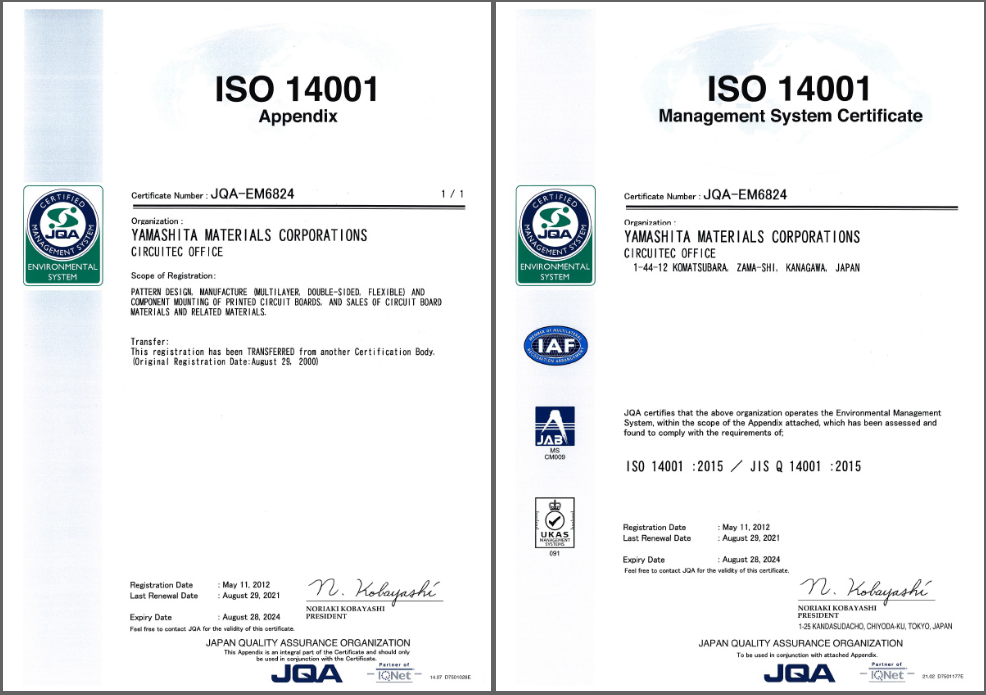 Green Procurement
Yamashita Materials Co., Ltd. will give priority to procuring materials (deliverables) with lower environmental impact from our suppliers, based on the evaluation of the following requirements, adding environmental factors to the existing quality, delivery and price criteria.
(1) Requirements for suppliers: Suppliers must comply with laws and regulations and implement environmental conservation activities in accordance with this standard.
(2) Requirements for suppliers: Suppliers must not contain any banned chemical substances and must take into consideration the reduction of environmental impact.
Business Continuity Plan
In the event of an emergency, such as a natural disaster, major fire, or terrorist attack, we have agreed on the activities that should be carried out under normal circumstances, as well as the methods and means for business continuity in an emergency, in order to minimize damage to business assets and enable the continuation or early recovery of core business operations.
Yamashita Materials has established a BCP based on the "Operational Guidelines for Formulating a BCP for Small and Medium Enterprises" issued by the Small and Medium Enterprise Agency of the Ministry of Economy, Trade and Industry. Please click on the following link for details.
Small and Medium Enterprise Agency website: List of companies that have formulated BCPs