Yamashita Materials will support our customers with the whole company.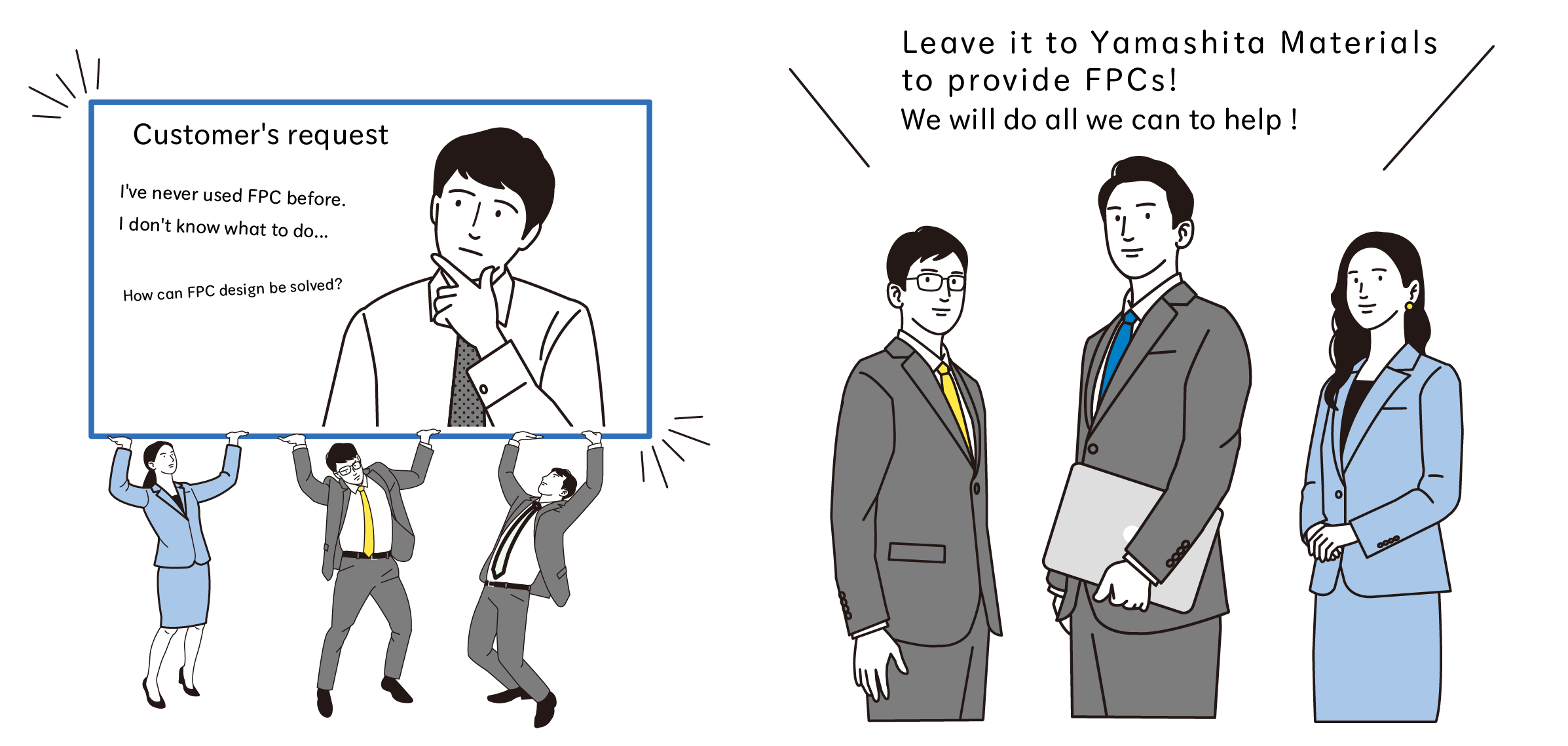 If you are considering adopting FPC, please feel free to contact us.
"I've never used FPC before, so I don't know what to do…"
If you have any questions, please feel free to contact us, and our sales representative will contact you within 24 hours.
One of Yamashita Materials' strengths is its lightness of footwork. One of Yamashita Material's strengths is its lightness of footwork and strong teamwork. Our sales and technical departments are always close to each other.
This enables us to quickly communicate with our customers and provide them with solutions to their problems.
If you have any questions about FPC design, FPCs with complex specifications, reliability evaluation, FPCs using new materials, etc., we can help.
No matter what the problem is, we will support you carefully until the end so that you will be pleased with our services.
A happy event that made the customer happy
Sales & Engineer Interviews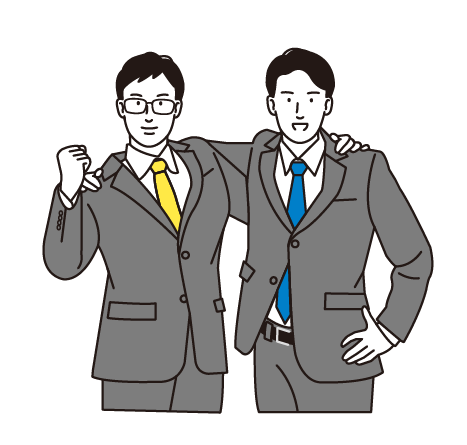 Shunichi Kuriyano / Sales Department, Sales Group 3
Yunlong Wei / Sales Department Sales Group 1 
Yusuke Inoue / Design Group 
It had been about a year and a half since I joined the company. When I was able to not only accompany my seniors but also face customers and make proposals by myself, I received a request for a new project from a manufacturer. "FPCs come in a variety of shapes, and many of them require complex design depending on the components to be mounted. The project we were asked to work on at that time was also a little difficult. However, we did not have the option of giving up. In order to meet the request, we went through a trial-and-error process with the leaders of each department and managed to finish the product to their satisfaction. As a result, we were able to receive orders for mass production of more than 20,000 pieces.
Of course, contributing to sales was one of the things that made me happy, but what made me happiest were the words of gratitude from the customers. The fact that we were able to solve a difficult problem has given me a lot of confidence.

To customers who are considering FPCs
Our salespeople not only receive requests from customers, but are also able to propose solutions to any problems they may have.
In this environment, it is difficult to have face-to-face meetings, but we are able to do so via web conference.
If you have any questions, please feel free to contact us.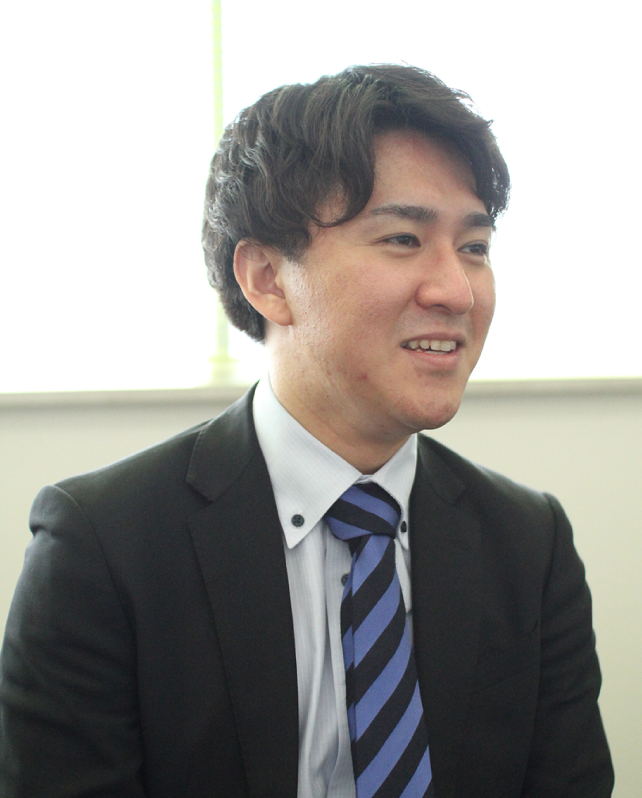 One of our customers consulted me about a problem they were having with another company's product. I had a meeting with the customer right away.
After confirming the situation, I gathered our production and engineering staffs to discuss and analyze the cause of the customer's trouble and improvement measures.
As a result, all the problems that had occurred at the customer's side were resolved and the FPC was manufactured without any problems.
As a result, all problems that had occurred at the customer's side were resolved, and the customer was very pleased to hear that the FPCs were being used without any problems.

To customers who are considering FPCs
We always put our customers first, so if you have any questions or requests about FPCs, we will do our best to satisfy you.
If you have any questions or requests regarding FPC, please feel free to contact us. We look forward to hearing from you.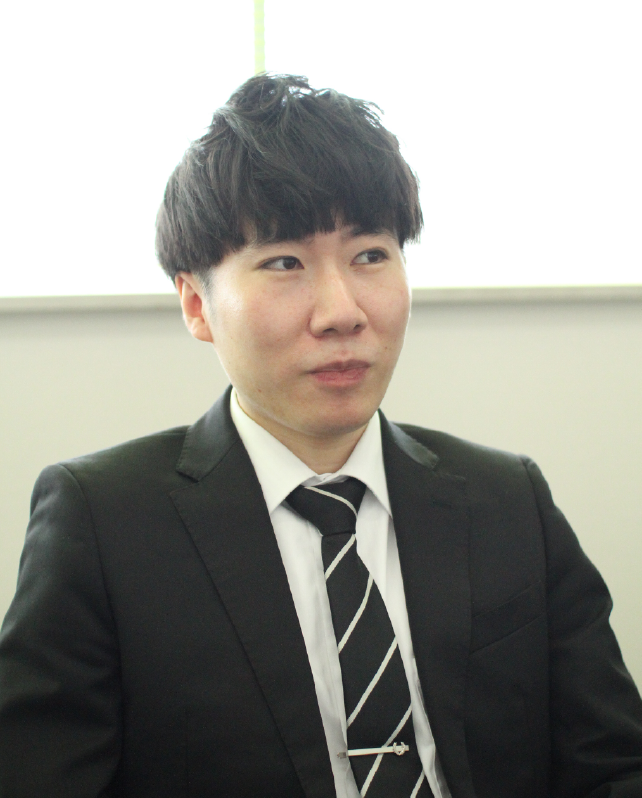 I was once consulted by a customer for the development of a medical device for infants. FPCs are thin, film-like products. FPCs are thin, film-like products with conflicting requirements such as strength to prevent tearing and softness to allow easy bending. We even received words of appreciation from the client, and I was relieved that we were able to deliver the product successfully and meet their expectations in this very difficult project, for which we had consulted with them even before the start of design.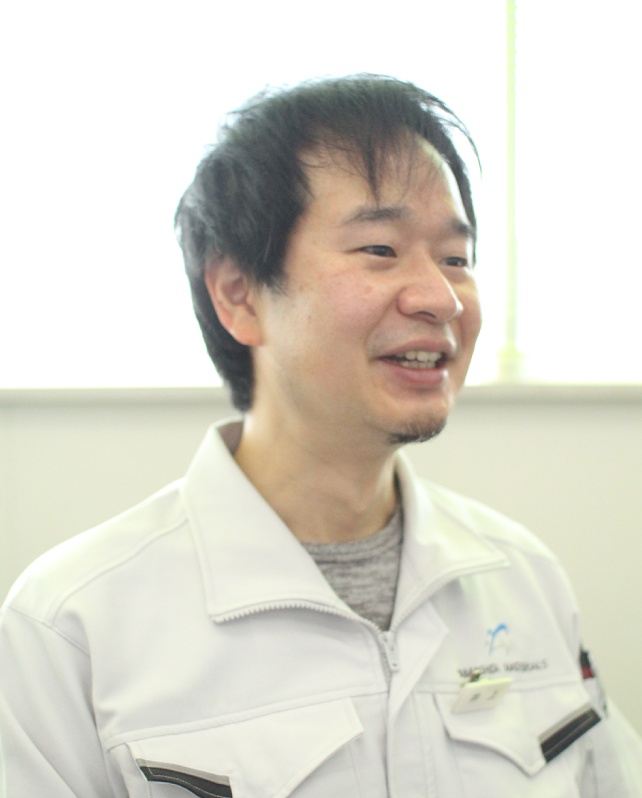 FPC is a product that can be manufactured differently by manufacturer compared to rigid boards. These differences are due not only to know-how of process methods due to outline complexity, but also to material and equipment, so we believe that it is the best to leave the pattern design collectively to a FPC manufacturer. Our designers can create better designs, responding to customer requests. For anything unclear, our staff contacts you by email to confirm. If a customer has design done, our designers will review it and make suggestions if there is a problem.
・Input format:GDSⅡ、GBR、DXF、ODB++
・Output format:GBR、DXF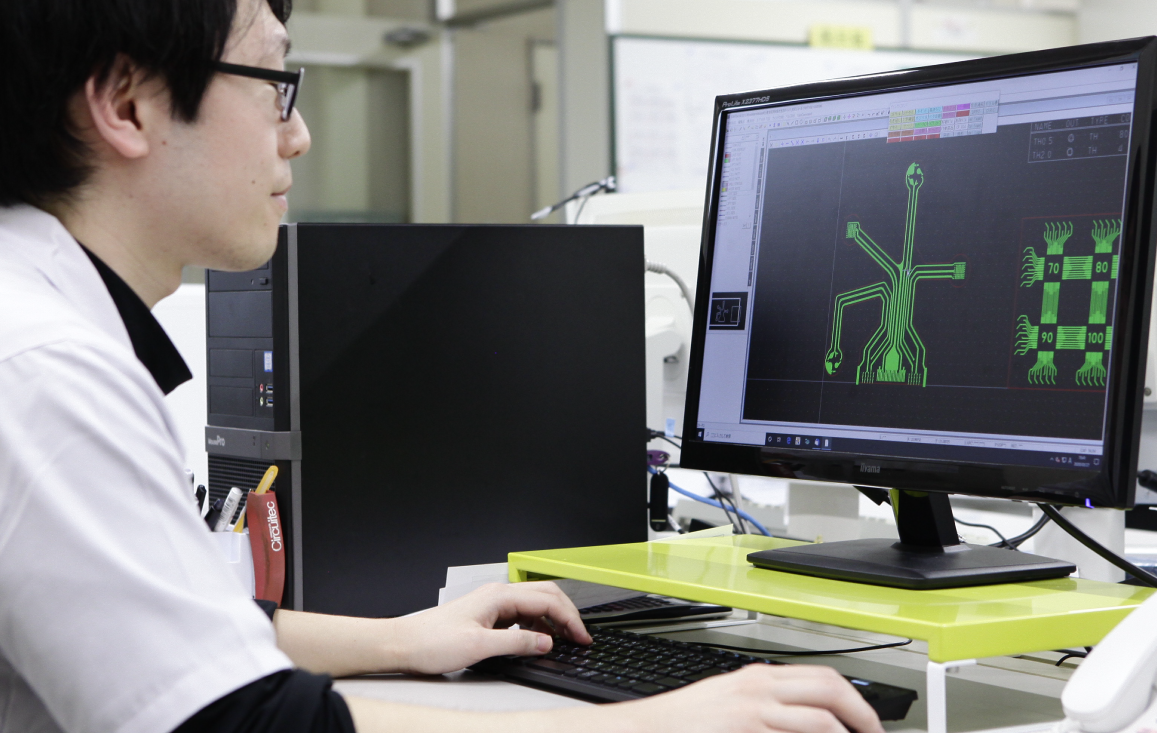 If you have any questions about FPCs, please contact us. If there is similar work result, we can make suggestions based on the numeric. We have a production process within the premises, so we can promptly consider and propose the best way to proceed.

We started manufacturing rigid board in 1959, and FPC 15 years later in 1974. We have been specializing in FPC manufacturing since 2003.
The know-how of rigid board manufacturing has been passed down in company, and the production is outsourced to our partner companies, utilizing our management skills.
As was the case with in-house production, we provide one-stop services: outsourcing from rigid board manufacturing to mounting, and procurement of electronic parts, energization inspection and assembly within the company. We take care of our customers from trial production to mass production, which have been well-received.
Rigid board prototyping
We offer a variety of production lines to meet the needs of our customers, from short delivery times for prototypes to mass production.
| | |
| --- | --- |
| Single-sided / double-sided RPC | Date of receipt (data receipt: by noon on the day of receipt) Substrate production: Day 1 or 2 Shipment: 3 days Delivery: 5 days |
| 4, 6, and 8 layer RPC | Date of receipt (data receipt: by noon on the day of receipt) Substrate production: Days 1 to 3 Shipment: 4 days Delivery: 5 days |
| 10-layer RPC | Date of receipt (data receipt: by noon on the day of receipt) Substrate production: Days 1 to 4 Shipment: 5 days Delivery: 6 days |
Mounting of various electronic components and devices
●Manual mounting of various DIP products
●Automatic mounting of various chip components and odd-shaped components
●Mounting and rework of CSP and BGA packages
●FOB and FOF mounting by ACF bonding
Parts Procurement
●Electronic components and boards
●Sheet metal
●Resin mold processed products
●Harness processed products
Assembly
●Sheet metal
●Assembly to molded resin products
●Operation check
●Final packing